Capabilities

Machinable Materials
We are capable of machining a wide array of materials including Aluminium alloys, steels including Titanium and even types of machinable plastics.
Machining Centers
Here is a list of the machines we Currently have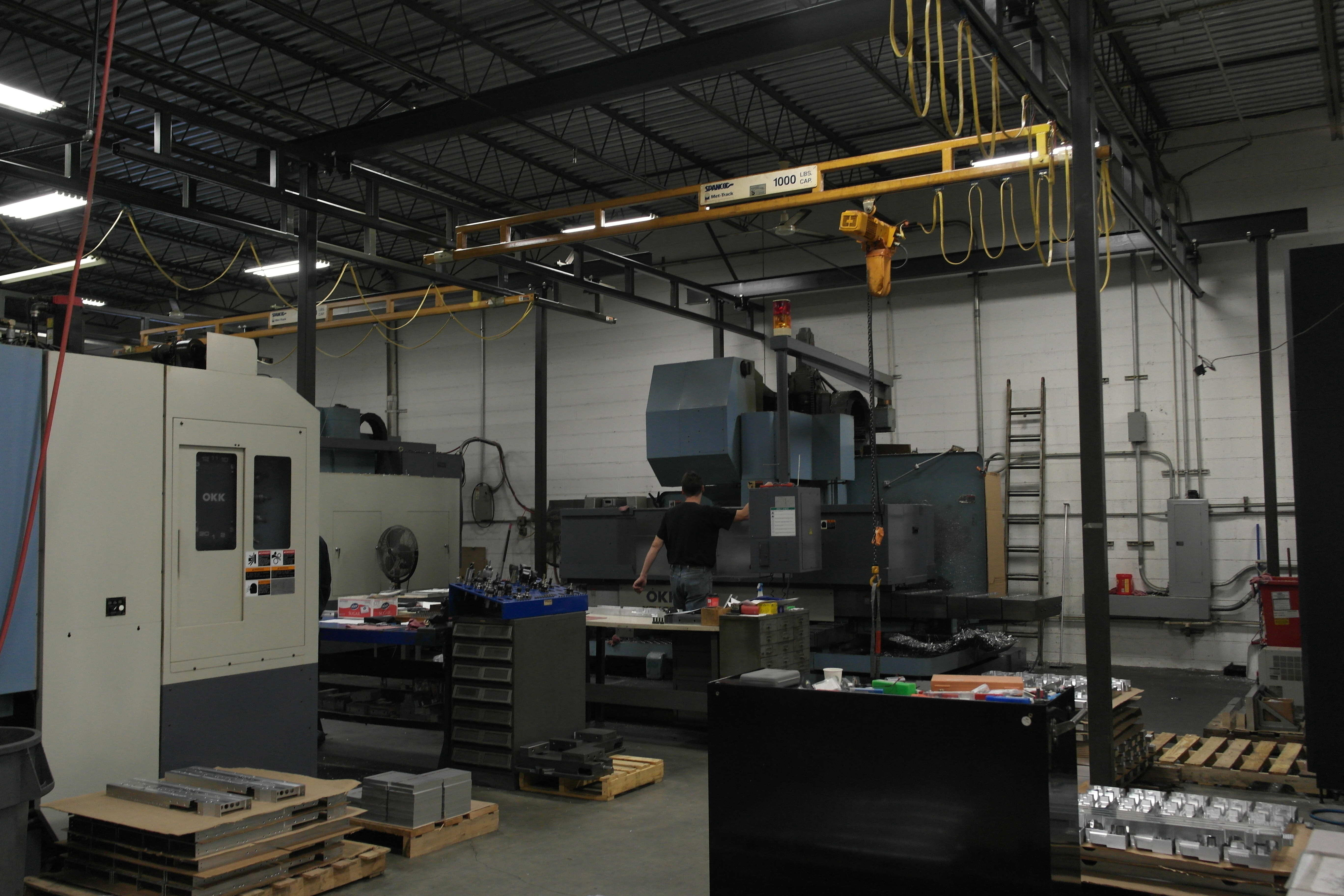 (3) OKK VM5 Vertical Machining Centers 20" x 40" x 20" travel
(1) OKK VM7 CNC Vertical Machining Center 60" x 30" x 24" travel
(1) Makino A82 CNC Horizontal Machining Center 43.3" x 32.3" x 40.1" travel
(1) OKK HP-500S CNC Horizontal Machining Center, 8 Pallet 25" x 24' x 28' Travel
(1) OKK HM 50 CNC Horizontal Machining Center 24" x 22" x 22" travel
(1) OKK MCV860 CNC Vertical Machining Center 80" x 33" x 28 travel
(1) OKK PG 8 CNC Vertical Machining Center 20 x 16 x 16 travel
Software

Acme Industries uses the latest software to help ensure the fastest production times. We are capable of viewing customer models on the latest version of Dassault systems Catia. Our workstations also have a complete CAD/CAM/CAI system including the latest version of Mastercam and PCMIS. JobBOSS Shop Management Software is also used to ensure parts are managed efficiently.
Inspection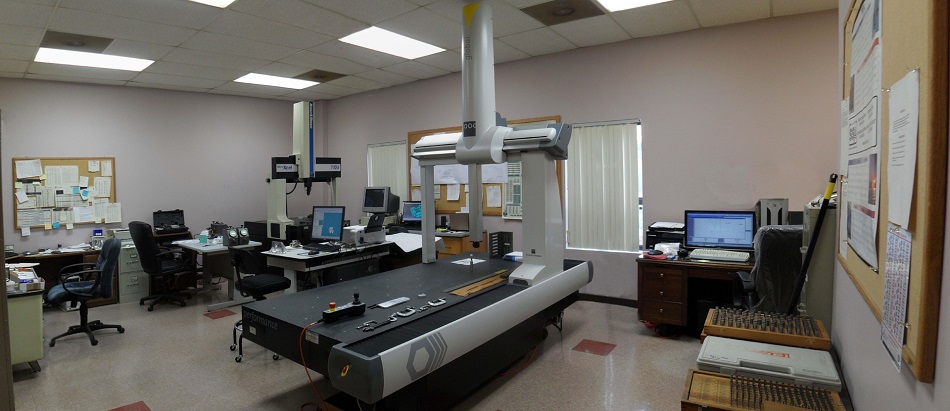 Climate Controlled Quality Department AS9100C and ISO 9001:2008 Certified, ITAR Registered
Inspection equipment list
Brown & Sharpe Global Peformance DCC CMM 36" x 80" x 20" Travel
Brown & Sharpe MicroXcel CMM 40" x 29" x 20" Travel
Wilson Rockwell Hardness Tester
Magnaflux Conductivity Tester
Federal Air Gauges
Gage Trak Calibraion Managment Software
Assembly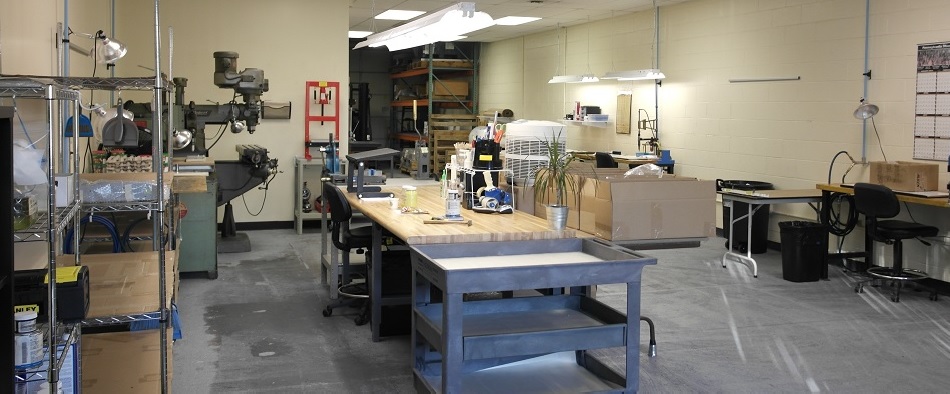 Our Assembly Department is fully equipped to handle various assembly ops including Riveting, Sealing, Press fitting and much more
Riveting
We are equipped with two US Air Tool rivet guns one bench-top and one hand-held allowing us to handle a variety of riveting tasks. Our hand held model has a throat depth of 1-1/2" and the Bench-top model has a reach of 10" and a gap of 3-1/2".

Sealing
Many Aerospace part require some form of sealant to protect components from corrosion. Shown below is a example of a filet seal around bushings that were recently installed. after the sealant cures a coat of primer and paint is applied to complete the part.

Threaded Inserts
Helicoils, Pemnuts and key inserts are just a few of the types of threaded inserts Acme has the capabilities of installing